A Birdseye's View Behind Investment Agreements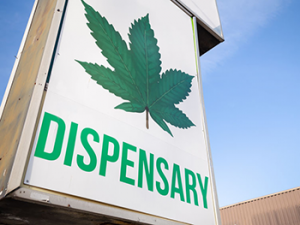 Video Transcribed:  I am Medical Marijuana Attorney Isaiah Brydie and I would like to discuss investment agreements. So that's an investment agreement that you want to set up with your business to where you have an investor coming in who you don't want to give them any ownership interest in your business but you still need that injection of capital into the business to finish your build out or to expand to another location, what have you.
So basically an investment agreement is going to bring in that individual. It's going to state who the parties are, it's going to state what the investment interest that person has, whether they have an investment interest in the business or they have an investment interest in the property of the business, or they have an investment interest in the either the gross or net revenue.
Aside from that, this agreement is also going to lay out the rights and the obligations and the privileges of each one of the parties. So, for example, you could vest an investor with let's say 15% of the net profits in your business and with that 15% that investor has the right to come in and do monthly audits and inspections of the businesses' books and records just to make sure that they're getting paid out their appropriate net profits from the business.
Conversely, you could empower an investor to come into the business and maybe also make them a manager to the business. You could potentially give them some percentage of the businesses' assets in the event that the business winds up. You could even give the investor a certain type of royalties deal or maybe even a consignment to where it may be your investor.
It may be you're a dispensary and you're an investor is a grow and your investor/grower helps to facilitate you with let's say like 15 pounds of product in a month and their investment would consist of them doing that consignment and they receive a certain percentage of the sales of their product back.
So, yeah, that's an investment agreement in a very, very short form. Be tuning in for the next video for me to give you a more in depth breakdown of an investment agreement and we can go through some examples of investment agreements that I've done in the past.