Consult a Cannabis Business Attorney When Assistance Needed
Video Transcribed:  Tulsa Cannabis Business Attorney Isaiah Brydie coming at you with another video, and this video is going to be the first video in a series of videos going over disputes between the individual owners or shareholders or partners in a medical marijuana business.
Now one of the things that's starting to evolve in this industry are as these businesses start to go on and mature, obviously there's some disputes that arise in between the owners of the business, whether that be because of bad business practices or maybe there's potential theft, maybe there's fraud that's being committed, what have you.
We're actually going to start this conversation with dealing with a general partnership. Now as a general matter, I don't personally create these. However, there are some businesses that do operate under this framework. When it comes to winding up that business, a partnership is put in place whenever two or more individuals come together and agree to conduct business together.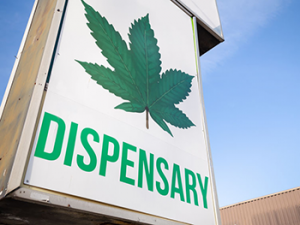 It doesn't matter what type of business as long as they agree to conduct that same type of business together. That partnership is then dissolved when those individuals, whether together or one of them decides to not conduct business with those individuals anymore. Generally, there isn't any type of agreement between the parties. They just decide to conduct business together. There also wasn't a filing with the Oklahoma Secretary of State.
Usually, what happens when these businesses decide to break up is that there is a profits distribution among the members, then whatever individual equipment that was issued to the partnership by the individual partner is usually withdrawn back. Or if there's property that's owned by the partnership, that property is usually liquidated and, again, is distributed to the members.
Now there also is the potential that there was a governing document in place on the partnership. Those are usually called Statements of Qualifications with the partnership, and that can actually define how some of those things look as far as if and when certain partners can withdraw from the partnership, how that withdrawal looks, removing someone for cause.
All of those types of things go into that agreement, so it's really important that at the outset of any of these types of businesses, that there is that governing document in place to actually facilitate how all of those things are going to work.
When it comes to lawsuits in between partners in a partnership, those can generally happen. Obviously, you'd probably want to wind up the business dealings of the partnership first, but if there was any fraud or anything like that that had taken place, there is the potential there for litigation.
Also, too, this is actually the main reason why I don't establish partnerships is because there are no indemnification protections with the individual partners in a partnership. So, whenever someone sues either the business or even the actual individual partner in their individual capacity, there is no protections. There is no indemnification of the business protecting the personal assets of that partner who's being sued.
That's a basic rundown of medical marijuana business partnership disputes and everything like that. If you guys have any questions, feel free to let me know. And thank you for watching.